Mr. Edin Dacic
Owner of Daccomet AG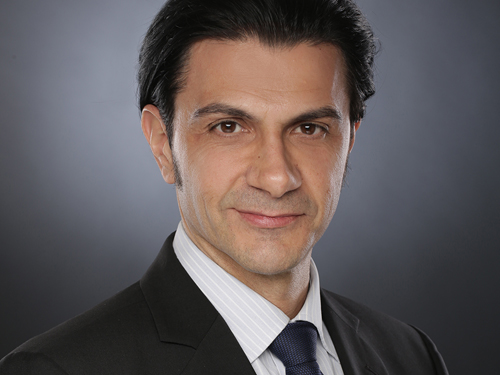 As Swedish IKEA started building its first store in Belgrade we were talking to Mr. Edin Dacic owner of a company who is the only Serbian direct supplier to IKEA on challenges, business practices in Serbia an opportunities for Serbia in the wood and furniture industry.
Mr. Dacic, could you tell us more about your company "Daccomet AG"?
Daccomet AG was founded by myself 1990 in Zürich when I was still a student with money that I borrowed from my father. My idea was to do trading with business partners in Yugoslavia.
However, shortly after Daccomet AG was established, relations in Yugoslavia changed with serious consequences for the business environment. The circumstances forced me to change the concept and since then Daccomet AG was focused on financing  the production of goods for export.
Today Daccomet AG is the mother company of three production companies. Two of them are based in Republic of Srpska in Bosnia and Herzegovina and one in Cuprija in Republic of Serbia. Two of them are active in the furniture and one in mattress and cushion production.
Daccomet AG is predominantly owned by Swiss Citizens. In 2015 the Daccomet AG group of companies had approximately 600 employees and generated revenues of approximately Eur 20 mil. Products of the Daccomet AG group of companies include: dining tables, various coffee tables in veneer and solid wood as well as solid wood legs, racks, glue board and various other products.
The main customer of aforementioned products is the global leader in home furnishing IKEA. The start of cooperation between Daccomet AG and IKEA dates back to 1999.
Nowadays market position of Daccomet AG is unique, because its daughter companies work in terms of production planning, capacity increase, investment projects and product development very close together with IKEA.
How did you choose Serbia as your point of business and investments? What are the strongest points of Serbia, in terms of investment location, for you in respect to other countries in the Region?
IKEA encouraged us to take over the majority of an already existing supplier. Special interest was FTA with Russia which is a unique advantage in the region. The general advantage for our sector is the availability and the still competitive price of the wood, our raw material. Second is the competitive direct labour costs although the social charges are too high compared to other comparable countries. Competitive energy costs and good infrastructure are further contributing to the positive orientation for investments in Serbia.
Your company in Serbia is the only direct IKEA supplier from Serbia. Please introduce us more about company Standard Furniture Serbia and your investment in that company? What are the advantages and challenges of being IKEA supplier?
After Daccomet AG became in 2011 the majority owner cca EUR 1 mil were invested in equipment, buildings and of course education of our co-workers. This allowed us to continue to produce solid wood articles but with a higher capacity as well as to lacquer them as well. We continued the successful cooperation with SIEPA on the one hand and of course our customer IKEA on the other hand that already existed before Daccomet engaged itself. But being a Swiss company we invited Swisscontact as well as SECO (State Secretary for Economic Affairs) to support us in our development.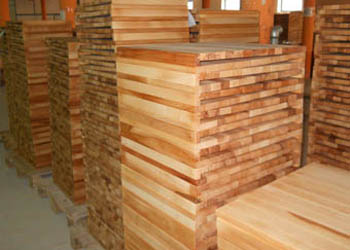 In less than two year time we increased number of employees from 20 to more than 200. Obviously, we have been increasing every year our turnover and we plan to do so also for 2016 by another 10% compared to 2015.
This is one of the biggest advantages for a supplier working with IKEA. The cooperation is not only based on competitiveness meaning good quality for the best possible price but there is above all a long term approach. The latter allows the supplier to develop himself by planning its continuous improvement on all levels and usually with strong support from IKEA. This support is not limited to financial support through very favourable loans but especially know-how transfer. Besides, IKEA is benchmarking all suppliers in terms of quality, price, logistics etc. One reason is of course to get the best possible price for its own customers. And as IKEA is not selling globally but also purchasing on a global scale the competition is very intensive. But on the other hand IKEA is sharing the results of the benchmarking with its suppliers. So if you are willing to learn and to improve yourself together with the fact that IKEA is purchasing the biggest volume in the market than IKEA is an ideal development partner.
What does it take for one Serbian company to supply IKEA? Do you think that Serbian companies and workers do have capacities and know how to deliver high quality products to international buyers/customers?
I am personally deeply convinced that Serbian companies and workers do have all needed potential to become an IKEA supplier. When it comes to know how than it is important to accept that there is progress all the time and the more it is important to collaborate with a partner who is interested to exchange information and to accelerate the development process like IKEA does.
Nevertheless the most important condition to successfully work with IKEA remains the mindset that should allow you to take big development steps in very short period of time.
What would you highlight as a key of your success in Serbia?
Success is something very relative as I think that together with my colleagues we could have done an even better job. But more than 25 years of experience of working with partners from the region have thought me that besides a strong, reliable and long term development partner as we have with IKEA you need a strong vision, transparent goals and above all persistence to create the mindset in your organization that it needs to be successful.
Serbia has a long tradition of furniture industry. We also have raw materials. What is missing for the industry to get back to the "old days" and take place that it deserves?
It is very difficult to compare the current situation with the "old days". Generally domestic markets are everywhere less protected and there is much more market economy. What it needs to improve the standing of the industry of our sector is for sure a better cooperation in the whole supply chain. Starting with the most important factor the reliability of the raw material supply at a competitive price. From my point of view this is the key condition for further investments namely into more advanced technology etc.
How difficult is to find and keep your place on the market today?
To find and keep the place on the market today is major challenge. It requires open mind, observation, focusing, transparency, flexibility and readiness for changes. Also, in order to know how we might need to change it is necessary to keep up with what is happening in our 'field' as well as in our company.
How are investments in people, research, process of production, and equipment, necessary for the company's development?
Investing in resources like as employees is of significant importance for company's development. It is no secret that the top skilled people make business go. Investments in research, process and equipment are also of the same importance as it contributes to higher productivity that leads to the better results at the end. All investments that effects company's development are opportunities for further growth. Saying that I would like to mention that last year I was not able to find an adequate education program for our management and middle management after trying to do so in the whole region. Finally, I initiated the "Leadership and Skills Development Training" that is elaborated and organized by the Berne University for Applied Science through the Faculty for Architecture, Wood and Civil Engineering in Biel. It is being held with huge success in Sarajevo and Switzerland and supported and financed strongly by the Swiss Development Agency SDC.
What are your plans for the future of your business in Serbia and in the Region?
Actually I am working already on a project in our wood processing sector. It has the target to use local raw material and to process it into finished goods for export but on a much higher scale compared with what we are producing now. This after investments into state of the art technology and after the creation of several hundreds of jobs in several phases. Obviously, to realize this project we have to work very closely together with all relevant stakeholders from the supply side as well as with our customer. Nevertheless IKEA has already signalized its interest to buy articles from this project.
What would it be your advice for foreign companies that are planning to do business in Serbia or that are considering Serbia as an investment location?
It is known that Serbia has besides objectively very favourable conditions some challenges as a result of being in a period of transformation. This transformation has already started and it is going definitely into the right direction.The key factor remains like everywhere to create a motivated team who share your values and whose mindset is contributing to the set targets.
Source: RAS
http://ras.gov.rs/sr/newsletter-april-2016/qa-2